XXL Clothing for Cycling: Sportswear in Plus Size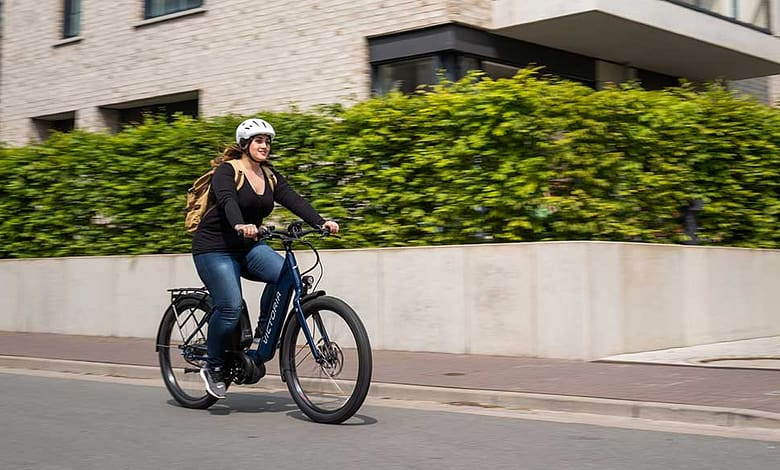 Cycling Apparel in Plus Sizes: A Big Adventure in Biking
XXL Clothing for Cycling: Sportswear in Plus Size – Individuals who don't conform to standard sizing often struggle to find the right clothing, a challenge that extends beyond everyday wear and into the realm of sportswear.
But where can larger or wider cyclists find suitable attire? We've done the research for you.
The pressing need for XXL clothing options for cyclists became apparent, in part, through reader inquiries. A brief search online reveals numerous discussions in various forums on the topic: Where can I find suitable cycling apparel for myself?
The fact that cycling attire in plus sizes is a challenging issue is unfortunate. After all, cycling is a fantastic sport, especially suitable for individuals with extra weight, as it places minimal stress on the joints, much like swimming.
Cyclists don't carry their weight alone; depending on the riding position, the saddle bears approximately 60 percent of the body weight. Hence, having the right outfit is crucial.
While it's possible to get by with jogging pants and such for short rides, those looking to cover longer distances require functional clothing.
But when does one officially fall into the category of plus size?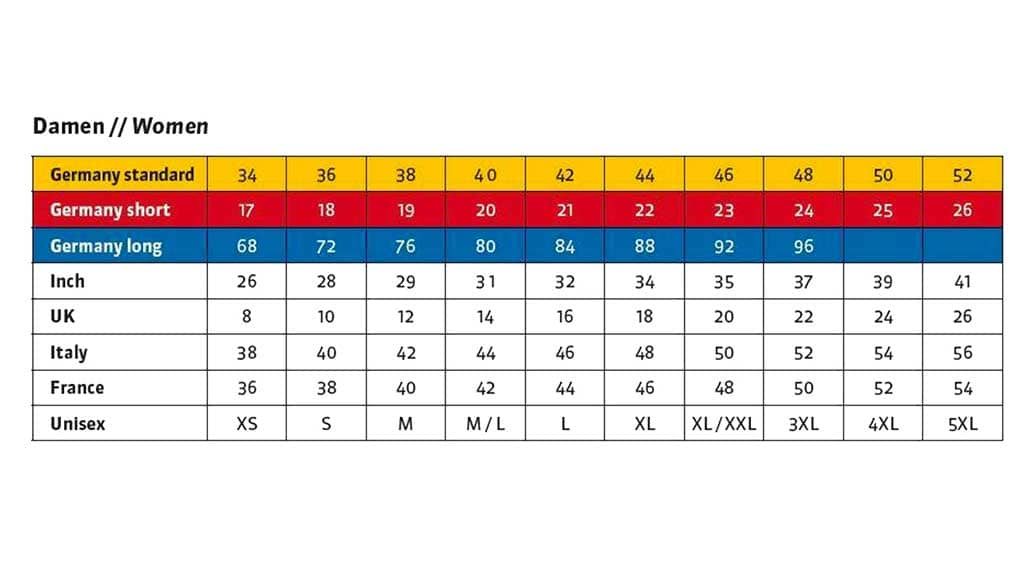 The answer is not entirely clear, as there's no precise definition. In this article, we explored clothing options available in sizes larger than XXL for men and 46 for women.
What we discovered is that many sportswear manufacturers don't cater to these sizes; their clothing only goes up to XL or XXL, if at all. Some brands outright declined to address the issue when we inquired about it.
XXL Clothing: A Challenge for Manufacturers
An exception to this trend is the brand Gonso, which belongs to the Maier Sports group. They offer their entire collection in sizes up to 6XL for men and 52 for women.
Heike Schönemann, a pattern maker at Maier Sports, explained the challenges involved: "It's not easy to design larger sizes—simply relying on a size chart won't cut it."
The effort and, consequently, the higher costs are likely reasons why some brands don't offer options for individuals with above-average builds. Unlike smaller sizes, where you can easily add 2 cm to each dimension per size, this approach doesn't work for larger sizes.
Otherwise, you'd end up with overly long sleeves, and proportions must be maintained. How do you solve this problem?
Schönemann mentioned that, even in the development of Gonso's new products, they start with a pattern for size L (or women's 38) and then scale up the sizes. However, they also create prototypes and have testers available, ranging from regular sizes to 5XL.
This process often reveals where the new clothing item is too loose or too tight. "One person is sometimes not enough," Schönemann noted.
"Because, to put it bluntly, every man carries his weight differently!" One person with size 4XL might be particularly tall and broad, while the next may be slender but have a large belly, and yet another may be all-around plus-sized.
Even bellies come in different shapes. Catering to all these different formats is not easy.
Customers Often Struggle to Find the Right Piece
Customers face additional challenges. As mentioned earlier, finding suitable clothing can be difficult. Not all brands carry all sizes, and those who look directly at the manufacturer's website may end up in online shops that don't allow filtering by size.
This means customers have to scroll through the products. The more you deviate from the norm, the more time-consuming the search becomes. Additionally, XXL clothing is often more expensive due to the increased material consumption.
Moreover, clothing sizes are not standardized. "Every company tailors differently," Schönemann pointed out. Trying on the clothing is usually unavoidable. Some brands have what they call "flattering sizes"—meaning, the clothing fits one size smaller than usual.
Customers supposedly feel so comfortable and satisfied in these sizes that they develop a liking for the brand, which influences their future purchase decisions. It's a psychological advantage that many manufacturers are aware of.
However, those who see through these tactics tend to find the search for the perfect piece even more frustrating.
See more: Bike Mounts from Peak Design Hold the Smartphone Securely.
Clothing for Comfort
Robert Hildebrandt, an avid cyclist and reader of ElektroRad, shares his frustration. He wears 3XL in upper body clothing and says, "There's hardly anything available for cycling in this size!" His advice is to consider motorcycle and regular outdoor clothing as alternatives.
This can work for rain pants and jackets but is not ideal. For pants, he often opts for comfortable everyday wear. "Lightweight cotton jeans with stretch are good; they dry quickly after a sudden rain shower. And instead of cycling shirts, I wear hiking shirts."
When purchasing XXL cycling clothing, it's essential to focus on comfortable, generous cuts. Only when you feel good in the garment will you wear it. This means trying various movements and testing the riding position on the bike while trying it on.
Ideally, cycling apparel should neither flap around nor constrict the body. Pay attention to high-quality materials: Premium performance clothing is breathable and elastic, ensuring comfort and preventing unpleasant odors. Nothing should stand in the way of your cycling enjoyment!
XXL Clothing Overview
In the image gallery, you'll find a selection of cycling apparel from various manufacturers available in plus sizes. Simply browse through!
Löffler Bike Shirt Rise 3.0:
Soft and quick-drying cycling jersey with Löffler's 3.0 knit structure.
Half-zip, convenient back pocket with a zipper, and an eye-catching asymmetrical hem.
Available in sizes 36 to 50.
Price: €69.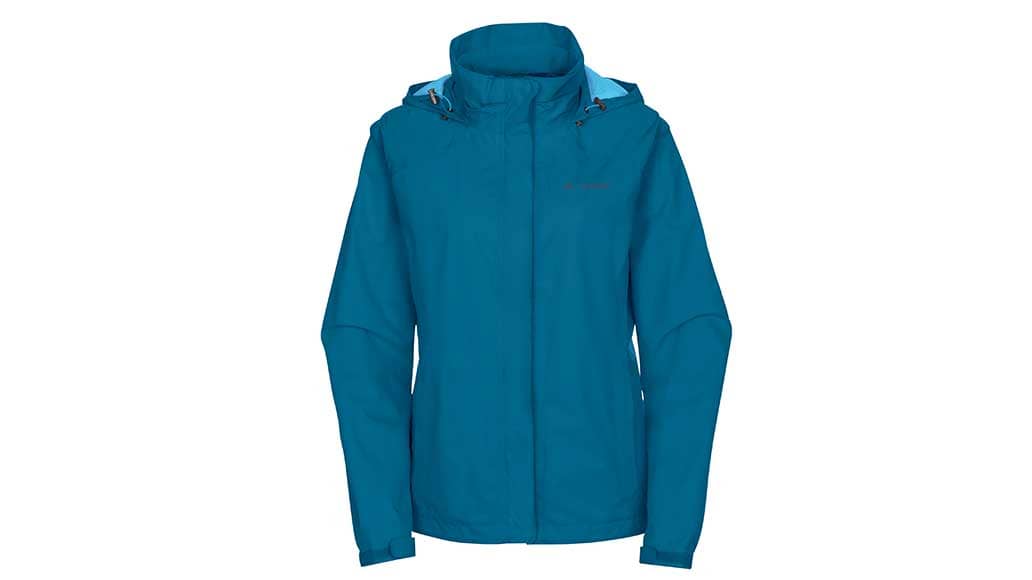 Vaude Women's Escape Bike Light:
Lightweight cycling rain jacket, waterproof and windproof.
Made from breathable and sustainable materials, with a stowable hood.
Available in sizes 36 to 50, with a corresponding men's model in sizes XS to 4XL.
Price: €100.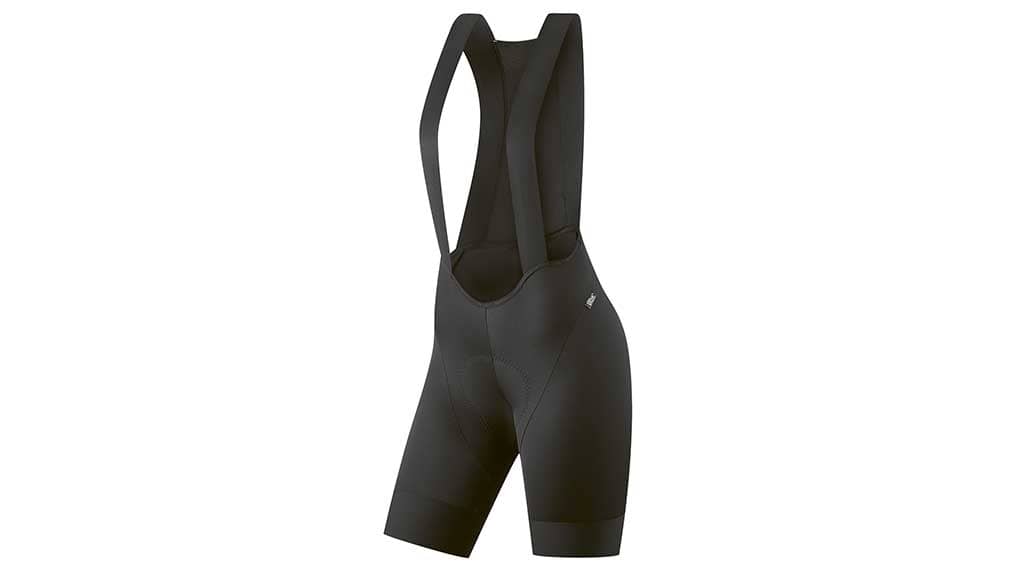 Gonso SQlab Go Bib:
Created in collaboration between Gonso and SQlab, these form-fitting Bibshorts feature an ergonomically designed seat pad.
They have flat side seams and durable material.
Available in sizes ranging from 34 to 52 for women and S to 6XL for men.
Price: €119.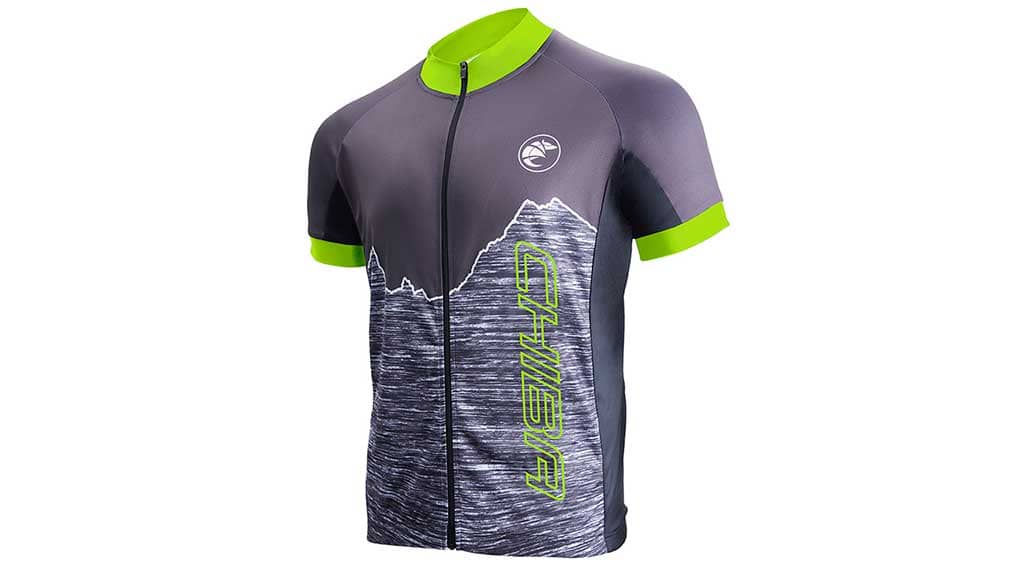 Chiba Watzmann:
Sporty men's cycling jersey made from breathable multifunctional fibers for optimal moisture transport.
Available in sizes S to 4XL, with a matching women's model in the same size range.
Price: €60 or €65.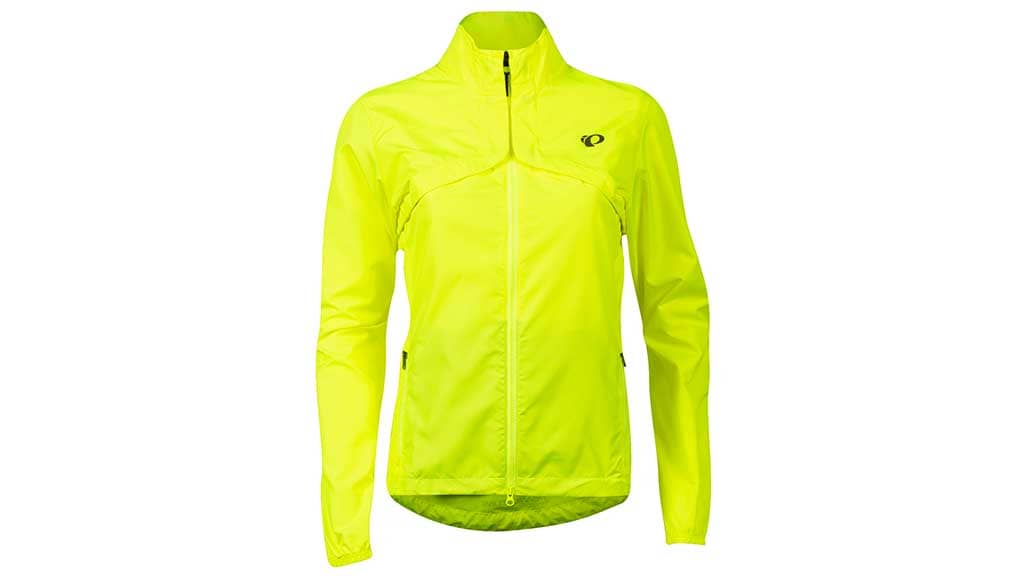 Pearl Izumi Quest Barrier Convertible Jacket:
Sporty women's jacket made from recycled polyester.
It has a high collar, a mesh panel at the back, and a two-way zipper.
The jacket can be converted into a vest by removing the sleeves.
Available in various colors and sizes XS to 3XL.
Price: €129.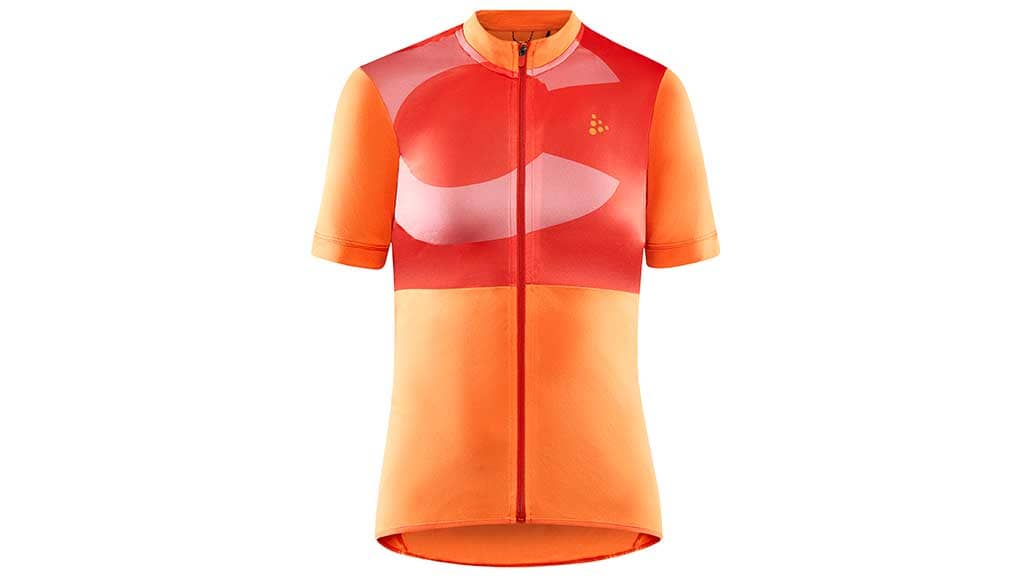 Craft Endur Logo:
Elastic women's bike jersey made from recycled polyester.
Features a full-length zipper, three back pockets, and a comfortable, snug-fitting rear hem with excellent moisture transport.
Available in sizes XS to 4XL, and for men in sizes S to 4XL, in various colors.
Price: €59.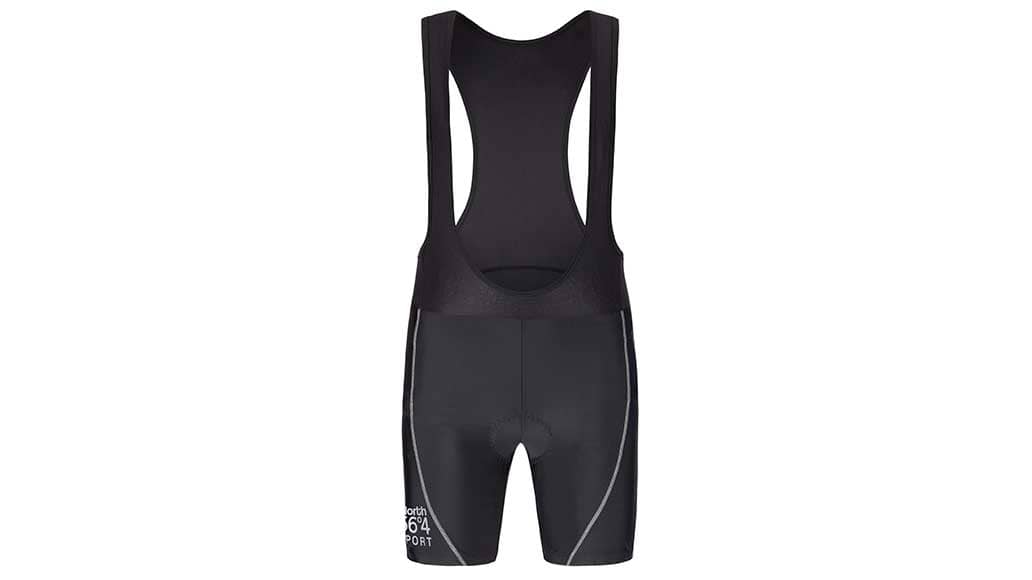 North 56-4 Bike Shorts:
Sturdy and elastic bib shorts for men.
Equipped with a seat pad and made from functional fabric for a comfortable climate.
The Danish specialist for plus sizes offers these shorts from XL to 8XL.
Price: €79.
Protective Men's Shirt P-Dust:
Multifunctional shirt made from recycled polyester.
Loose fit and back zipper pocket.
Available in various bold colors.
Sizes S to 5XL.
Price: €59 or €69.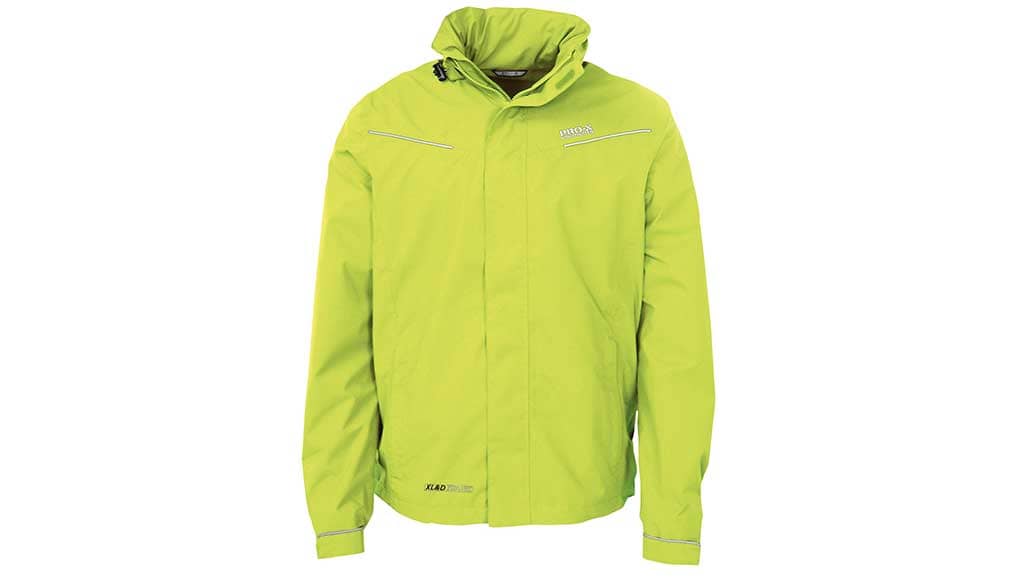 Pro-X Elements Dexter:
Lightweight yet durable men's multifunctional jacket.
Suitable for cycling thanks to its longer back and generous sleeves, as well as reflective details.
Completely waterproof with a mesh lining for comfort.
Sizes: S to 4XL.
Price: €99.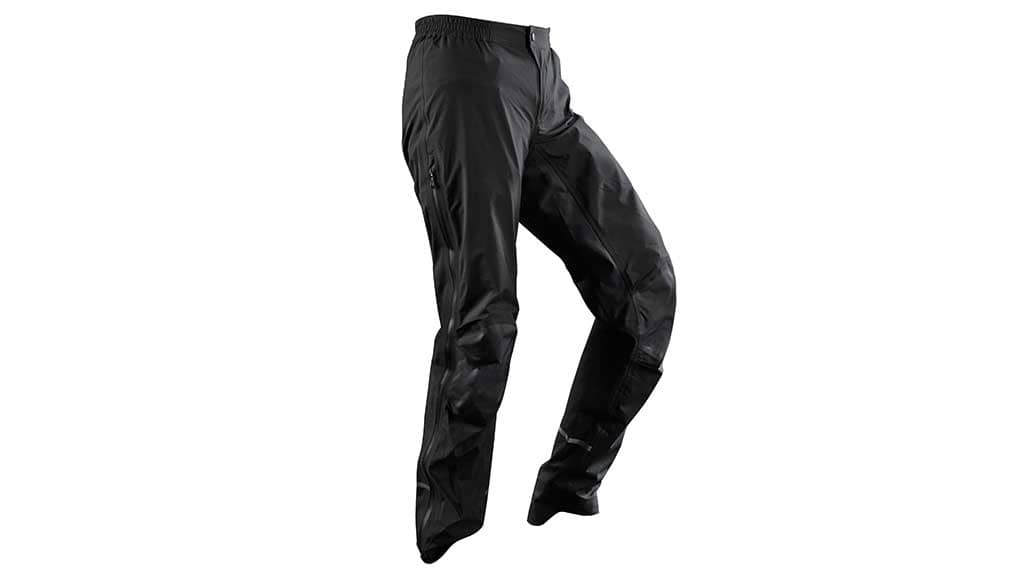 Oxylane Men's Rain Pants:
Robust rain pants for men available at Decathlon in sizes up to 3XL.
Breathable, with side leg openings for easy on and off, and reinforced knees and seat.
Price: €89.
Shimano Fujimi L.S. Jersey:
Comfortable and casually cut long-sleeve MTB jersey for men.
Robust and breathable, with a V-neck and an integrated glasses cleaning cloth.
Available in sizes S to XXXL.
Price: €79.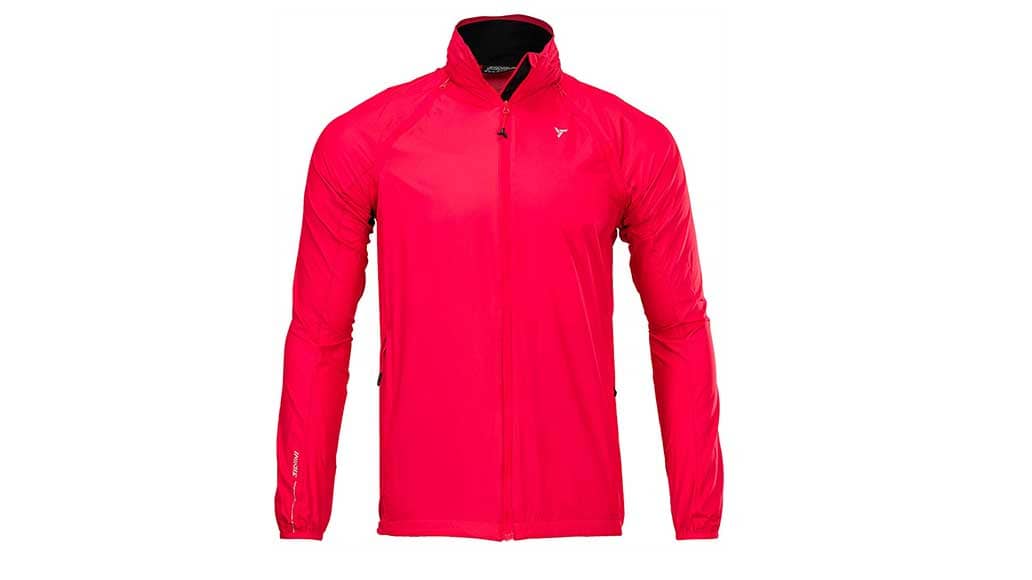 Silvini Vetta:
Extremely lightweight and sporty wind jacket for men made from polyester.
The hood can be concealed in the collar, and the sleeves can be unzipped.
It's easy to store in a small bag, fitting into your cycling bag.
Sizes available: S to 6XL, with a similar women's model in sizes S to 3XL.
Price: €79.
Please note that prices and availability may vary depending on the retailer and location.