Urban bikes 2023 in Test: Sporty, urban, & modern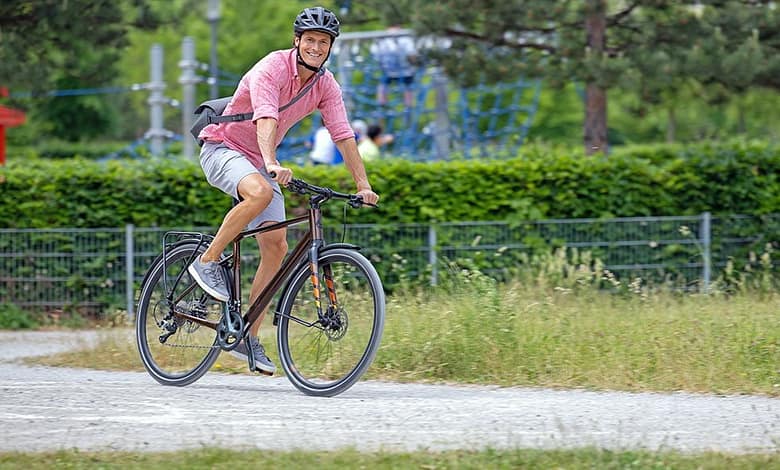 Urban bikes—that initially sounds like a synonym for city bikes. However, these are not the same bikes. Because there are hardly any similarities apart from the same area. When it comes to city bikes, we usually have a more classic look with curved frames and partly feminine designs.
Wider tires and an upright seating position with strongly curved handlebars characterize the image and the high level of comfort. Usually, simple hub gears and otherwise relaxed demands determine the technical level.
Urban bikes: slim and sporty
Urban bikes, on the other hand, stand for sporty gaits. They are lightweights with equipment that is reduced to the extent necessary and sometimes even left out entirely. The frame geometries cite road bikes, gravel bikes, or even minimalist courier bikes. The six models in the test are also clearly sporty.
The seating position is typical of the class, with a clear raised saddle, with slight variations. After all, there is a lot of pressure on the hands when there are differently pronounced ergonomic fin grips. Complete equipment makes the bikes suitable for everyday use, versatile, and, in some cases, even suitable for touring if you enjoy the sporty type.
Chain and strap
The test field is divided into two groups. Three of the test bikes, the Bergamont, Cube, and TrengaDe, are equipped with derailleur gears that borrow from gravel and road bikes with double cranks, while the 10- or 11-speed cassettes have a trekking typology. The bikes thus achieve a gear range and spread that can be used in many different ways. The derailleur gears react quickly and directly but require regular care to function smoothly.
The second group faces this circumstance. With weather-protected hub gears and carbon belts, they require as little maintenance as possible on the drive train. Since these three bikes, Canyon, My Boo, and Urwahn, rely on Shimano's Alfine 11-speed premium hub and control it via shifter, you get a decent range while still being sporty when changing gears.
In any case, that doesn't change much in terms of overall sportsmanship. This is expressed not only in the sitting posture but also in shifting behavior. Another indication of the urban bikes is their weight, which, with the exception of the My Boo, remains under 14 kilograms, with the Cube delivering the top value at 12.3 kg. So little mass makes you dynamic.
Urban bikes: suitability for everyday use with gaps
On the whole, all bikes are fully suitable for everyday use. They are equipped with mudguards, luggage racks, and, in addition to Bergamont, lights. Since accumulator/battery lights are permitted according to the StVZO, this does not pose a legal problem.
They not only have to be purchased separately (first hurdle), but also charged individually or provided with full batteries (second hurdle), taken with you, and switched on (third and fourth hurdles). That's why the battery light on the My Boo isn't a big recommendation.
Urwahn does it better, which, in principle, powers the Lightskin lights elegantly integrated into the handlebars and seat post with a high-quality hub dynamo. We find the classic hub-dynamo lighting with external front and rear lights even better. In the event of defects, both can be easily repaired or replaced without involving other parts. A rear light can also be larger than the two from Cube and Supernova (on the canyon), which are still easy to see.
Insufficient level
A second issue that repeatedly limits everyday use is the lack of a stand. Not everyone seems to attach great importance to it or is not convinced of it because of its looks and weight.
In addition, it can also help manufacturers comply with certain price limits. The costs then lie with the customer or the dealer. Otherwise, a stand would be mounted continuously, ideally at the rear because it doesn't interfere with the crank there. Because practically nothing speaks against being able to park your bike properly, either for parking or, for example, when pumping up air.
Because at the very least, when the bike with the top tube is trying to find its balance along the edge of a wall and even falls down in the end, you want a helpful parking support, don't you? After all, it can be retrofitted to the bikes that come without it.
Unfortunately, you are then usually dependent on a specific model or even a suitable accessory from the bike manufacturer. A stand assembled from the start avoids these problems. You can still take it off.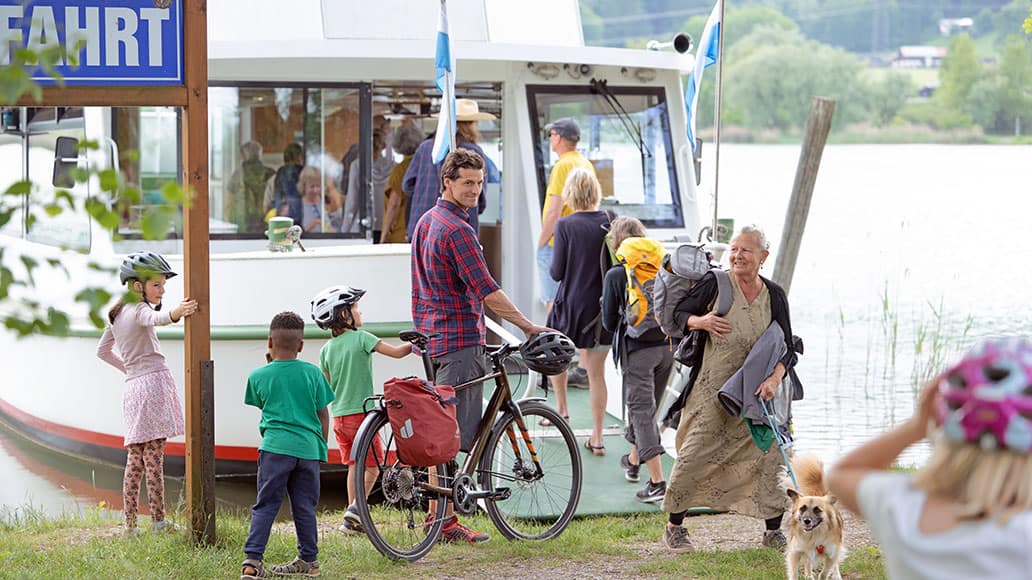 Who says you just have to stay in town. If you love sporty bikes, you can also take the urban bike for your next tour
Wide price range
Everyday equipment has a general effect on the price. In some cases, prices are similar to those of trekking bikes. But you also have to give credit to the manufacturers, or rather, the bikes, for the quality of the parts and frames.
Nevertheless, Cube manages to place a very attractive price on the carbon fork and complete equipment. own brands and large production numbers. Unfortunately, Bergamont also keeps the price low at the expense of the lighting system, but it is otherwise attractively equipped. As the largest direct provider, Canyon calculates very attractively but does not use stationary trade at all.
The bikes from the Hamburg brand TrengaDe are available through direct sales, sometimes with dealer support. My Boo is a bit out of line, for whose socially secured frame production from renewable bamboo you pay a kind of soli contribution. The price of the Urwahn is a real outlier in the test and can be attributed to the high-quality and special frame production (components made of steel 3D printed) and manufacturing in Germany.
Conclusion
The six test bikes represent the urban bike class in a typical and attractive way. In any case, they combine sportiness with everyday use, which can sometimes be expanded. Their versatility is also demonstrated by their suitability for touring.
We tested these urban bikes
| | | | |
| --- | --- | --- | --- |
| Brand | Model | Price | predicate |
| Bergamont | Sweep EQ 6 | 1199 euros | |
| Cube | Nulane Pro FE | 1299 euros | Price-performance |
| Canyon | commuter 7 | 1599 euros | |
| Trenga De | GLS 6.0 | 1999 euros | |
| my Boo | my Kuro | 3499 euros | |
| Urwahn | city ​​fox | 4378 euros | |
Check out more articles on Bicycle categories.