li:on Bikes: The Most Visible Bike for Children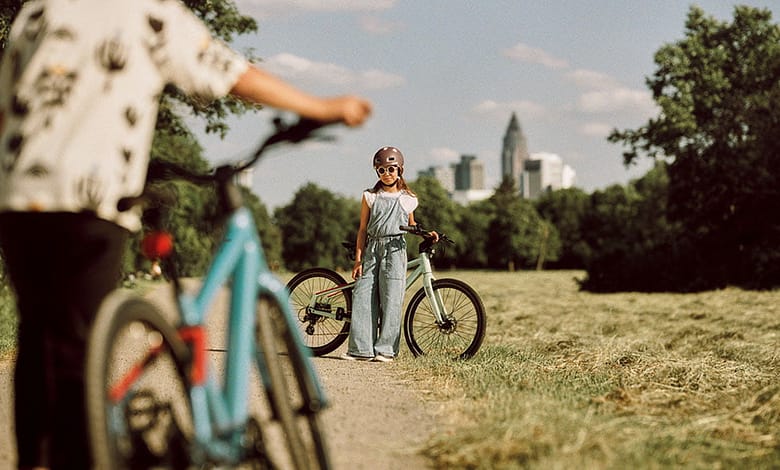 In the beginning, there was a search for a child-friendly bike with maximum safety, sustainable production, and a super stylish look. It sounds easy, but none of the current children's bikes could satisfy three proud fathers. So, with a childlike spirit of inquiry and a mentality that has led to streaks of Tour de France and World Championship victories, they set out to set this new standard themselves.
As professional cyclists, Marcel Kittel and Tony Martin were used to ambitious goals. Pushing the limits of what was previously feasible was and is part of their DNA. Convinced of the importance of the best team, they worked together with co-founder Franz Blechschmidt for almost two years on the future of mobility for the next generation. The result is nothing less than the most visible and therefore the safest children's and youth bike.
li:on Bikes – Be visible
li:on bikes is an extraordinary bike series that makes kids visible on their bikes. An innovative framework and state-of-the-art, previously unseen visibility features form the core of the platform.
At the start of sales in a few weeks, li:on bikes in the Discover series will be available in 24′′ and 27.5′′ versions to inspire cyclists aged 7 and over. Kids and their parents can opt for the Pure model with a particularly eye-catching lithium-ion paint finish, the traffic-safe Light model with lights, or the fully equipped Urban model with mudguards and luggage rack.
Safety first and also in cool and sustainable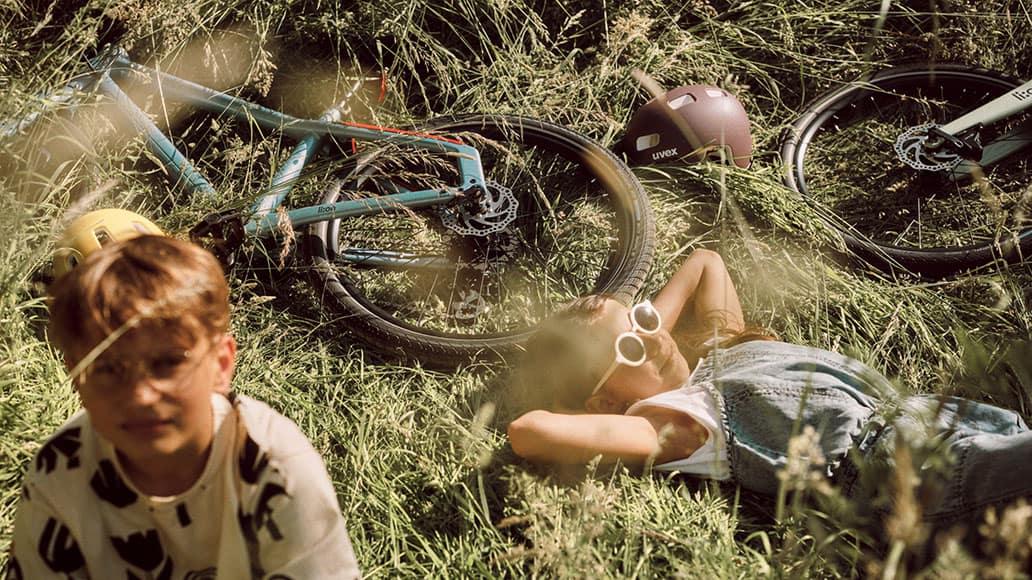 li:on bikes are full of innovations and stand out from previous bikes for children and young people. The frame and fork are made of a high-performance polymer with recycled carbon fibers—a new, resource-saving material mix in the bicycle industry. Thanks to these durable and 100% recyclable materials from the automotive sector, the main components can be produced using a state-of-the-art injection molding process.
Advantages for the kids: a clean look without any weld seams, a stylish design to match your favorite sneaker, feeling good the first time you pedal, and, above all, just a mini footprint for a better tomorrow. Because the frame and fork are manufactured by the specialists at Weber Fibertech "Made in Germany". The CO2 emissions for each bike produced are 67% lower compared to conventional bike production.
New standards for more visibility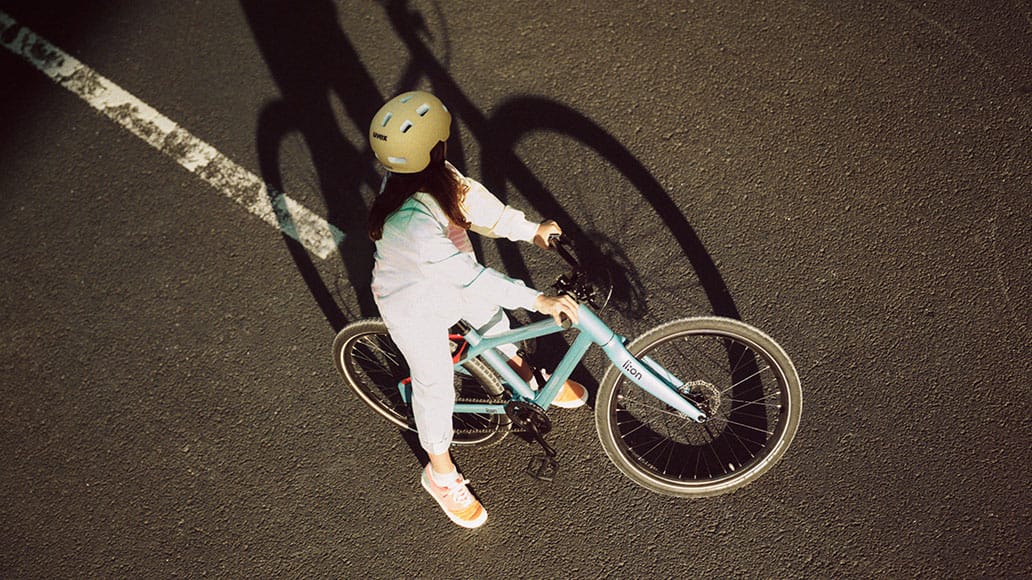 With additional eye-catchers, lithium bikes should deliberately attract attention. Kids on their bikes need to be more visible because every third traffic accident involving a child happens on a bike. To ensure that kids are no longer overlooked, li:on bikes was the first manufacturer to develop 360° visibility. The unusually large lighting system with daytime running lights, which is completely integrated into the frame, increases the perception of the bike. Thanks to battery operation, an even and very bright light intensity is guaranteed. Brightness up to the currently permitted limit values, which li:on bikes wanted the legislator to quickly expand to higher, technically possible values.
The kids bike revolution cannot wait until then. That's why li:on bikes is leading the way with innovative solutions—li:on bikes thinks disruptively. A new paint technology used for the first time in the bicycle industry makes the frame of all lithium-ion bikes shine. Tiny transparent spheres are added to the stylish shades as retroreflective pigments. With an impressive effect: the paint can reflect more light and thus increase brightness and visibility by a factor of three. Both for the human eye and the LiDAR object recognition of modern car assistance systems. Kids and their lithium bikes attract attention!
li:on Bikes: Safety and riding fun belong together
Children and young people who feel safe on their bikes have fun and ride for a long time. That's why all li:on bikes are equipped with high-quality components. A specially developed stem grows with the kids. The perfect driving experience at all times is also thanks to wide tires with the best grip and responsive disc brakes.
When selecting the components, the focus is not only on their additional safety but also on their longevity. li:on bikes are developed with so much foresight that each bike is ridden by several generations of children.
World Premiere at the Eurobike – Delivered from spring 2024
After the prototype was presented at Eurobike, series production of the innovative frames and forks will start in Germany later this year. In order to keep the transport routes as short as possible and the footprint as small as possible, the final assembly of all li:on bikes takes place in Belgium.
At the start of sales, also this year, the Discover series will appear in 24′′ and 27.5′′ versions in three models and four color variants, initially in Germany. It is available from specialist retailers at an RRP of 829 euros. The first lithium-ion bikes will be delivered punctually for Easter 2024; cycling for kids will finally be safer.
More information is available on the manufacturer's official website.
Check out more articles on Bicycle categories.