Dr. Wack F100 Bike Cleaner: Care for Bike and Chain
The cleaning effect and compatibility of all materials have been improved. Especially with extremely sensitive surfaces, such as uncoated powder coatings, the material compatibility of the Dr. Wack F100 bicycle cleaner has once again significantly improved. The new formula of the bike cleaner was specially developed to automatically remove stubborn dirt without damaging the material. The cleaner penetrates deep into the dirt and removes it from the surface of the bike without attacking the material.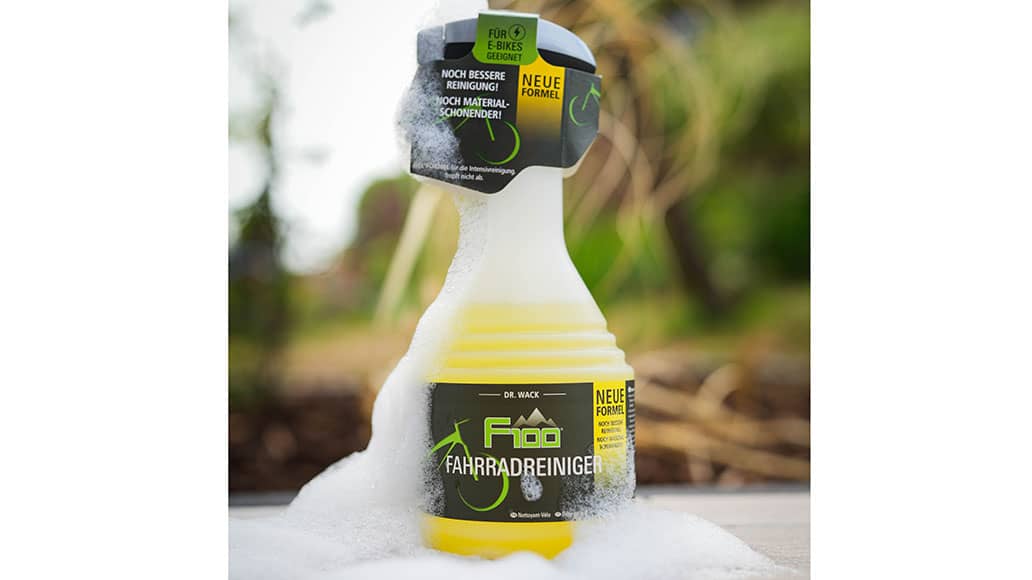 The application of this product has not changed and is as easy as usual: Spray on the bike, leave for five to 30 minutes, and then rinse thoroughly with a strong jet of water.
The effectiveness was proven by the Dr. Wack research laboratory, and independent product testers checked and confirmed!
The F100 bike cleaner – NEW FORMULA is now available in a 750-ml spray bottle.
For frequent users, there are other sizes, such as the 2 liter and the 5 liter canisters.
In addition to having the best cleaning performance, the bike cleaner is also gentler on the environment.
Check out more articles on Accessories categories.