Cleaning Softshell Sustainably: Taking Care of Softshell Clothing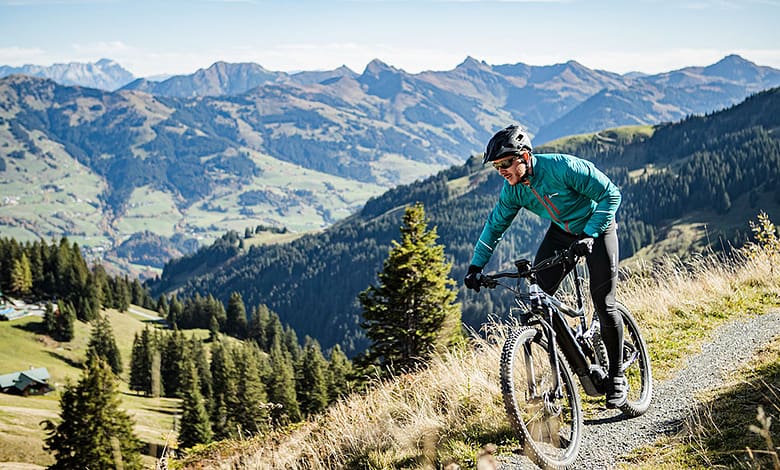 Cleaning Softshell Clothing
Cleaning Softshell Sustainably: Taking Care of Softshell Clothing – Softshell is a remarkable material, especially suitable for recreational activities such as cycling. But how do I clean and maintain my high-quality softshell clothing?
We interview Chrissy Dorn, the PR representative of Nikwax in Germany.
Nikwax specializes in care products for outdoor clothing, offering suitable solutions for softshell jackets, trousers, and gloves.
How often should softshell jackets be washed?
This depends on the level of dirt. Generally, we recommend washing 1-2 times per year. Certainly, if it starts to allow a lot of moisture in, and definitely before it can stand in a corner collecting dirt. Dirt – as well as residue from household detergents – attracts water.
This not only affects its water-repellent properties but also the material's ability to let moisture vapor pass through. For these high-performance softshells, we've developed a detergent-free specialized washing liquid based on soap.
This is the Nikwax Tech Wash, which cleans the jacket thoroughly yet gently, refreshing both its breathability and any remaining waterproofing.
Do softshell jackets also need to be waterproofed?
It absolutely makes sense to waterproof a softshell. A saturated jacket cannot efficiently transfer accumulated moisture (sweat) from the inside out. Nikwax SoftShell Proof reliably protects against wetness and preserves the material's breathability.
Thanks to elastomer technology, the waterproofing encases each individual fiber, leaving spaces in between untouched.
See more: Softshell Jackets for Cycling: Tips, Differences, and Sustainability.
What should I keep in mind when caring for/handling softshells?
It's essential always to clean with a specialized detergent first. Even the best waterproofing is ineffective if dirt or detergent residues retain moisture in the fabric. Our Nikwax Tech Wash & Nikwax SoftShell Proof duo ensures optimal care, breathability, and robust protection against dampness.
Furthermore, these formulas are environmentally friendly, consistently 100% PFC- and propellant-free (like the entire Nikwax product range). Both are safe for humans and the environment and can be easily used at home in one's washing machine.
Please ensure the detergent compartment is free from all household detergent residues. Close all zips and Velcro fastenings before washing. Initially dab any heavy soiling with Tech Wash. Then wash at 30°C in the main wash cycle (a maximum of two items per machine, please follow the care instructions).
Without spinning, wash immediately afterward at 30°C using Nikwax SoftShell Proof. The wash-in version of Nikwax SoftShell Proof is designed for all types of softshells, as well as hybrid softshells with light synthetic filling.
Softshells with moisture-wicking linings should only be waterproofed from the outside. For this purpose, there's the SoftShell Proof Spray-On in a handy pump spray.