Bike Mounts from Peak Design Hold the Smartphone Securely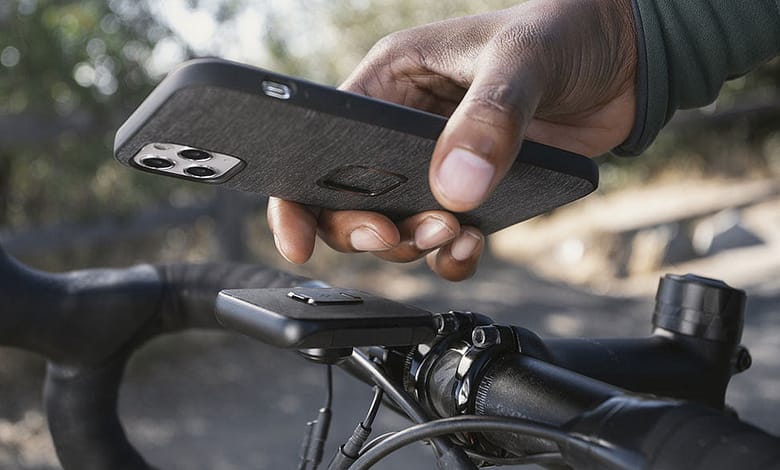 Peak Design: Navigation and Video Recordding Made Easy while Cycling
The bike mounts from Peak Design hold the smartphone securely and make navigation and video recording easy while cycling.
"Radical Gear for the Detail-Obsessed" aptly describes the products of Peak Design. The B Corp-certified company stands for durable design and carrying solutions to keep gear accessible, organized, and protected. The claim of the American brand is that all products must be modern, beautifully finished, and literally the best in their category. Peak Design is a co-founder of the non-profit organization Climate Neutral and a member of 1% for the Planet.
The brand's Mobile Line is an all-round solution with smartphone holders for use in bicycles, cars, motorcycles, photos, home and work, and wallets.
Peak Design Out Front Bike Mount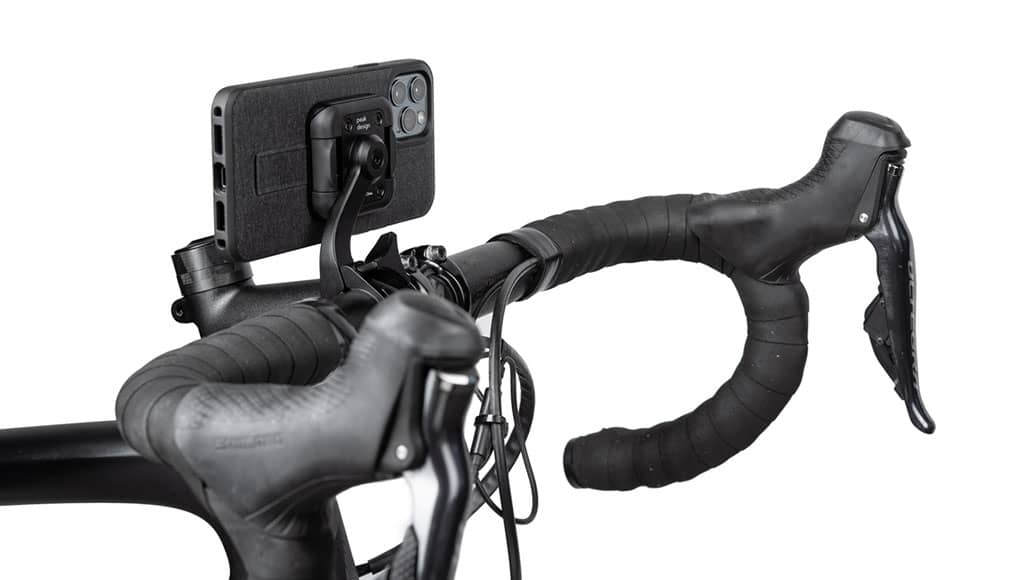 The bracket Out front bike mount for attachment to the bicycle handlebars, the smartphone is securely and easily fixed to the bicycle, making navigating or filming while riding child's play. Whether on steep climbs or rapid descents, the patented SlimLink™ magnetic technology with mechanical closure keeps the cell phone smart and rock-solid.
The highlight for bike athletes is that the smartphone can be clicked on the holder and released again with just one hand.
Peak Design universal bar mount
There is one for bicycle handlebars to which the Out Front Bike Mount cannot be attached, the Universal Bar Mount. With its flexible silicone band, this not only allows it to be attached to the handlebars but also to the stem or frame of the bicycle.
Related: Safety plus for e-bikes with Bosch Smart Systems.
Once you have arrived at your destination, the universal bar mount also allows you to look at your smartphone in other situations because it can also be attached to the leg of a camera tripod or to the stroller.
Price
All products of the Peak Design Mobile Line are available at www.enjoyyourmobile.de.
RRP Everyday Case: 42.99 euros
RRP Out Front Bike Mount: 79.99 euros
RRP universal bar mount: 59.99 euros